Steamboat Springs
We've been coming back to Steamboat Springs for 1-2 weeks for more than 10 years now. It's a friendly, small western town, with great restaurants, an excellent free bus system and the best tree skiing we've found. Not a lot of real steeps, but Shadows, Closet and anything off the Pony Express lift will keep you busy. Days after a powder dump you can still find untracked pockets among the trees.
Download Royalty-free Images of Steamboat Springs
Buy prints, mugs, jigsaw puzzles & other products using Steamboat Springs

Each January after the Denver Stock Show, cowboys and bull riders hit the slopes in the Cowboy Downhill Cowboy Downhill at Steamboat Springs

Cowboy Stampede - mass start of skiing cowboys race downhill,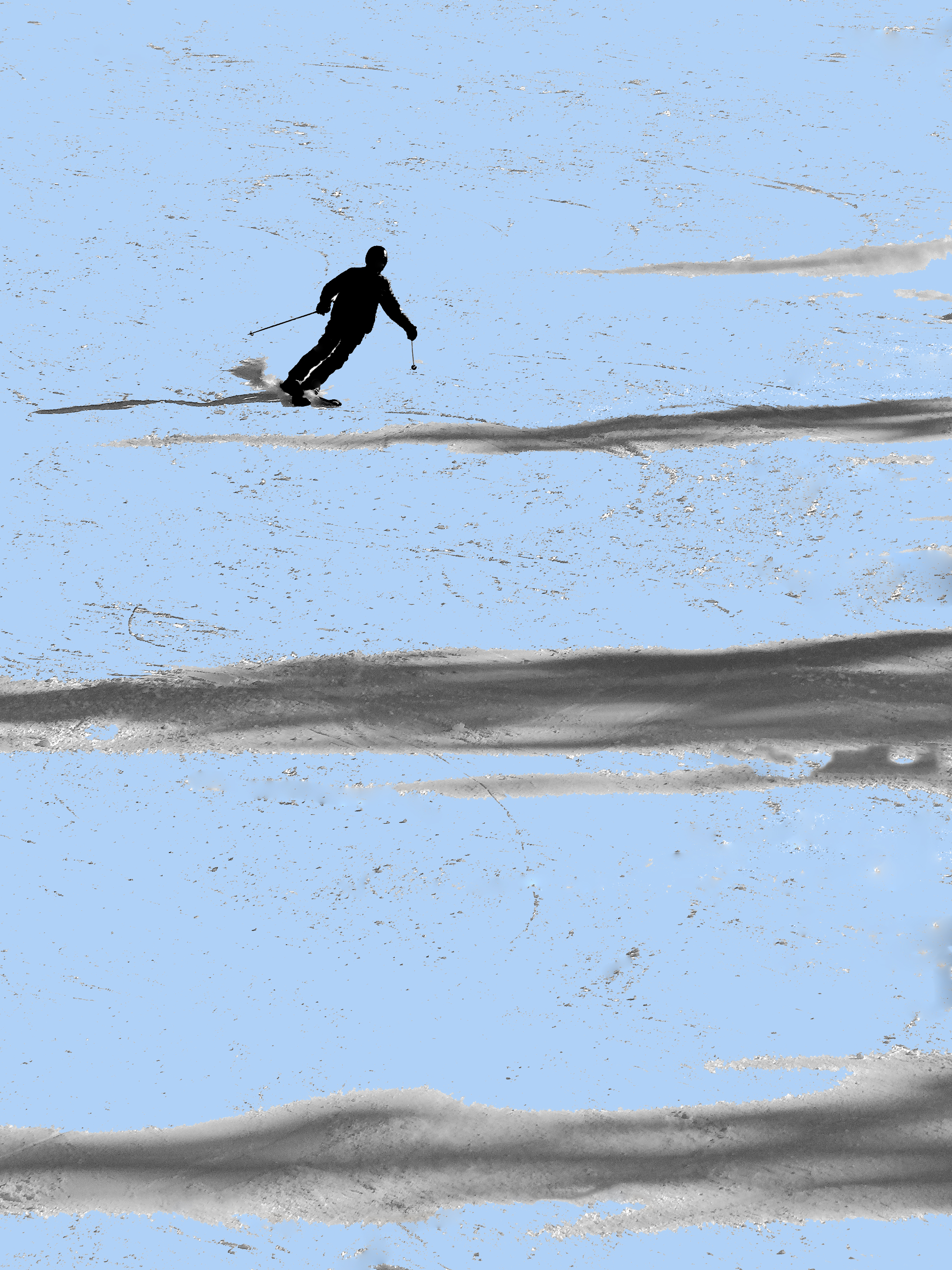 Whistler Blackcomb
Whistler Blackcomb is our favorite ski area in North America. It also happens to have the largest vertical drop, edging out Jackson hole by several hundred feet. Whistler's attractions include glaciers, huge bowls [Symphony and Harmony] for off piste skiing, gladed runs and other alpine features more common in Europe than in the United States. Easily the largest ski area on the continent, they even provide a handy interactive comparison The on mountain restaurants at Whistler / Blackcomb are reliably good – I especially like the fish & chips. In the village there are great restaurants for every budget and appetite. There's a free bus system, so it's easy to get around. After the manic road construction before the 2010 Olympics, the narrow, icy highway approach has been relegated to old-timers' bar stories.
Park City
The city is the lowest of the Rocky Mountain resorts we like to visit so the snow here is not as reliable, especially early season. We usually attend the ski college which is an early season discounted week of group lessons with lift ticket for less than the price of the lift tickets alone.
Park City is typical of Rocky Mountain ski area resorts. The lifts drop you off at the top of the broad, often expansive summit area. Easy green and blue slopes dominate the gradual slopes of the upper mountain, while slopes halfway down hill have black and even double-black runs, so the steepest sections are often nearest the bottom.
McConkey's and Jupiter are challenging areas with essentially off piste skiing. The major problem with Park City skiing is that the more interesting slopes tend to be short in comparison to the cat tracks and other run outs you have to use to get to them.
---
Other favorites:
Big Mountain, Montana – a smaller resort with some interesting tree skiing. Glacier National Park is nearby and one road enters the park for a few miles around the lake in winter.
Winter Park / Mary Jane – Denver's local hill, so it can be crowded, but hardly known outside the state. Variety of runs for all levels with great glades.
Mt. Bachelor, Oregon - great outback and other off piste skiing on an extinct volcano
Also rans - while we've spent at least a week at each of the following, these are mostly areas where our experience is more limited, or we hit bad conditions, or which just didn't match up to our favorites.
Jackson Hole, Wyoming
Aspen / Snowmass
Vail / Beaver Creek
Crested Butte
Heavenly
Snobird, Utah
Sun Peaks – British Columbia
Skiing in Europe