Cappadocia light hiking. (A 5th segment to Bulgaria & Thrace was dropped due to low interest)

These can be combined for trips of 1-4 weeks. All trips include 2 full days of tours in Istanbul. A partial list of visits includes
Byzantine masterpiece of Hagia Sophia
Blue Mosque
Justinian's underground cisterns
The sprawling opulence of the Topkapi Palace (perched on the cliffs above the Bosphorus)
The bustling Grand Bazaar (Covered market) and Spice market.
With a maximum of 12 participants we eat at small local restaurants and go where larger groups cannot. We stay in 3-4 star hotels, often with 2 night stays. We travel in an air conditioned, private minibus.
Segment B: GEORGIA - NORTHEASTERN TURKEY
Segment C: EASTERN TURKEY TO MEDITERRANEAN COAST Combine B + C
Segment D: On the Aegean coast we hike along the Lycian Way featuring less traveled villages, a 5th c monastery, ruins of Roman silk road routes, aqueducts and a tiny Greek city that held off Alexander the Great witha spectacular theater. We finish in Bodrum with its fortress of the Knights of St. John Hospitaller.
Segment E: In Cappadocia we'll walk on easy hikes through its strange geological formations. Pottery and carpet weaving are among the many crafts to be found here.
Combine D + E
A sense of adventure is required as some of these areas are not visited very often, and we may adjust the itinerary due to local conditions, weather or unique opportunities. Expect to walk 1-4 miles each day (We'll offer alternatives for those who decide not to walk)
Our friend of 20 years, Lutfi Atay, is licensed as a guide by the Turkish Ministry of Tourism and is a professor at the University of Canakkale. He has been our guide for previous trips and will be with us throughout this trip. I'm licensed as a State of Washington Seller of Travel and will escort this trip. I've visited Turkey many times and led similar tours over the last 20 years.
Contact us for pricing or 3 segment combinations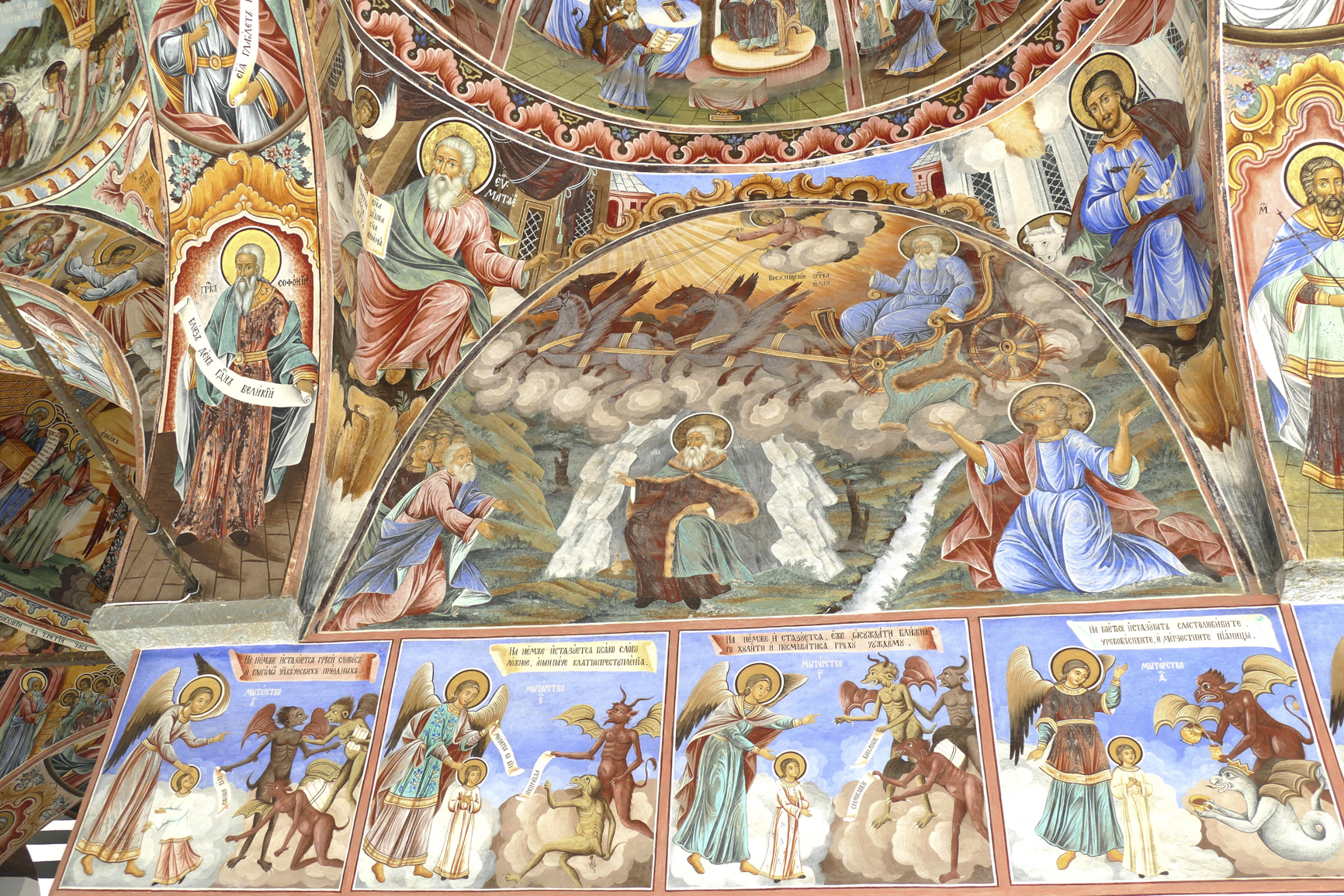 Rila monastery