Freya Stark:Hiking in Selge & Aspendos


May 29 Wednesday  (Day 15)- – termessos & antalya museum
Termessos  - just us at the theatre.  Just as we reached the theatre, Lutfi's cell phone rang – it was Miele, calling from Riyadh, having trouble with getting airlines ticket paid for, and looked like she'd have to cancel.  But Lutfi got working and soon had several other options for getting the ticket paid.  By the time we got back to the hotel, all was fixed, and Miele still on schedule to join us.
.   Walked back by way of tombs   Decent, trail to 'Alcestes' tomb, then continued on slightly brushy trail on down to the parking lot.  Stopped for tea – the snack tent and outlying benches now sprawls across the trail, and larger WCs and and entrance kiosk are being constructed.
Freya Stark:
A spring was splashing into a sarcophagus by a shed of scattered tables, and drivers to the plateau stopped for a glass of tea.  From here a shepherd boy led us for two hours along a path that slants through woods, to where the town is slung like a hammock between sharp ridges.... Out of Pisidian roughness and tribal foundations easily Hellenized, Termessus emerged and flourished with many temples.  Their doors and pediments and tumbled columns survive in the descending basins of the valley; the pedestals of stoas show Greek inscriptions, where lichens and spring shadows blur the forgotten names.  A great wall, six feet wide or more, still stands across the iner valley, with the disc carvbed upon it which seems to be the sign of Termessus, so frequent is it on all the tombs that scatter the crests of the enclosing hills.  Beyond it,the street led to temples, a grass grown market, a gymnasium shaddowed by budding plane trees like an Oxfcord quad in spring; and at last, on the tip of the defile, to the most beautifully sited of all Pamphylian theatres, whose shallow stone seats and endfolding crags look three thousand feet down a straight ravine to the sea.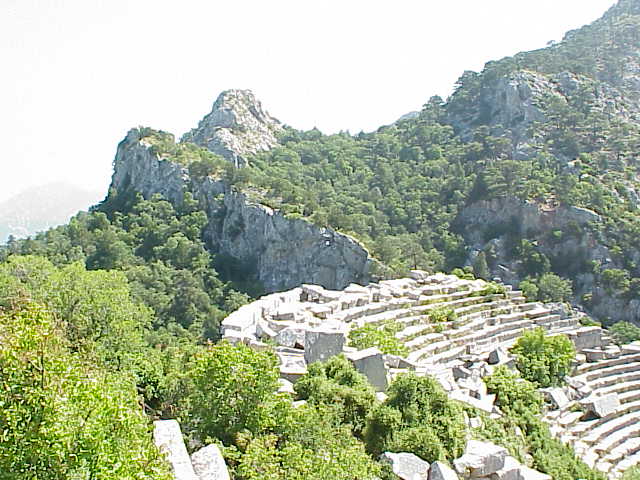 Theatre


Theatre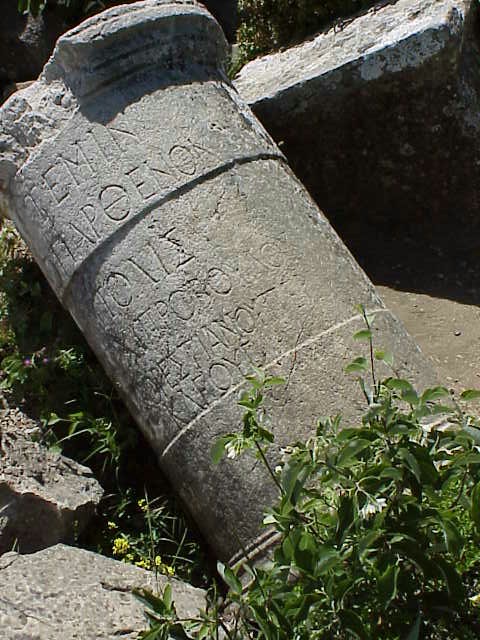 Inscription on column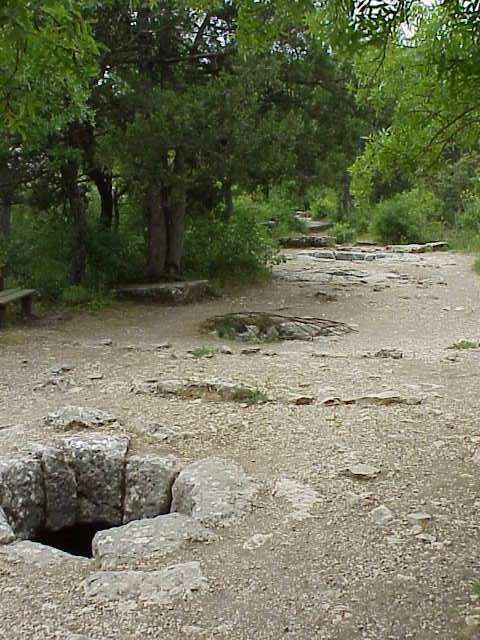 Cisterns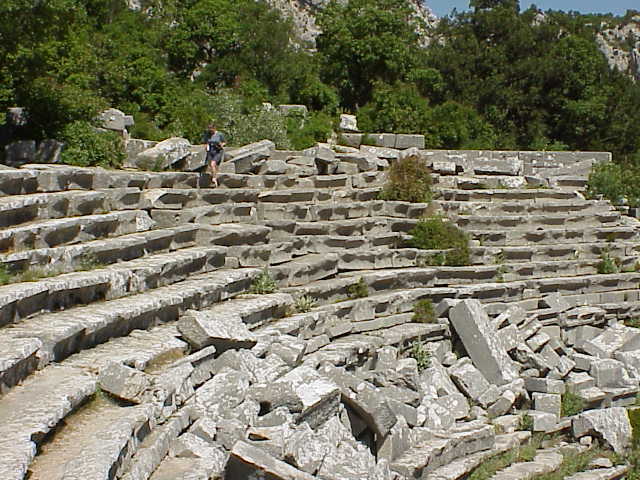 Theatre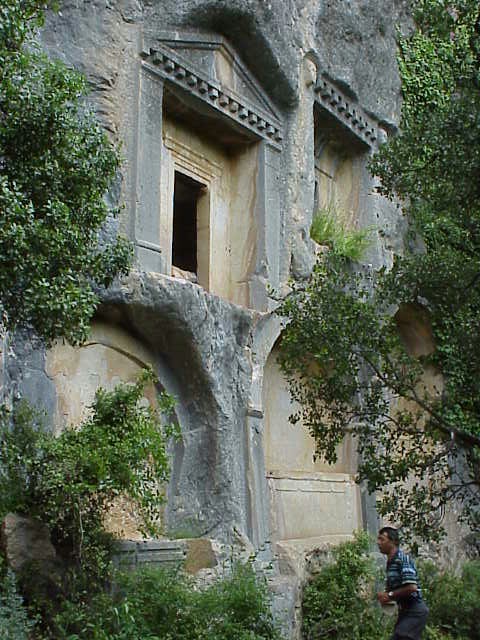 Tomb of Alcetas'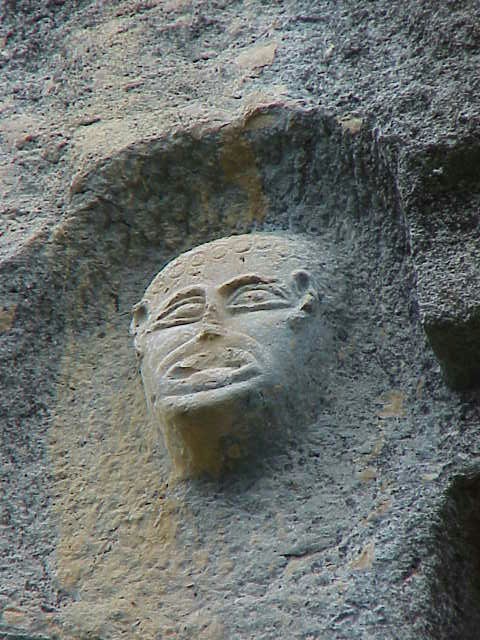 Mask, Lycian tomb



Composite, panorama