When you visit Lausanne, be sure to go to the Museum Art Brut . It's one of the most unusual and visually stimulating museums i've explored. Among many, the sheer volume of henry Darger's workmstands out. ( There was also a show devoted to Darger here in Seattle a few years back) His work is what some might call pre-raphaelite science fiction.

"This quite unique collection is devoted to what's been called "outsider art", the creative output of ordinary people with no artistic training at all - [but also] 'loners, psychotics or the criminally insane - who for some reason suddenly began making their own art, on many occasions in middle or old age"

"The gallery displays art by Henry Darger, a hospital porter in Chicago, who died alone, an old man unknown by his neighbours; it was only after his death that his 19,000-page novel, illustrated with dozens of detailed watercolours up to three metres long, came to light."

The Henry Darger Resource Kit for Educators (HDRK) is a free online resource designed to bring outsider artist Henry Darger into more classrooms than ever before. Drawing from Intuit's close association with Darger, the Kit investigates his life and works through comprehensive handouts, flexible grade levels, imaginative cross-disciplinary lesson plans and so much more! Through the HDRK, we invite you to explore outsider art's power to reach all learners regardless of background, experiences or skill-level.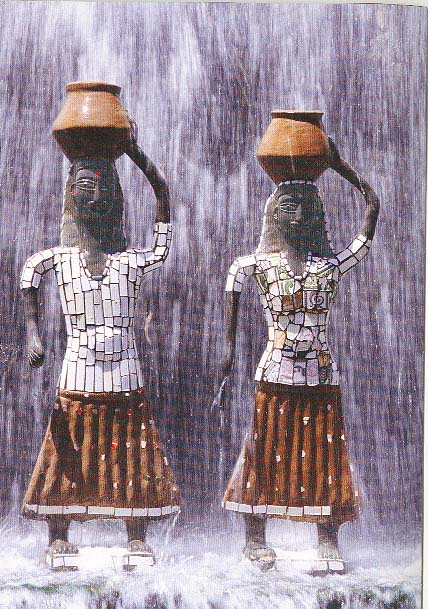 Fantasy world - Chandigarh India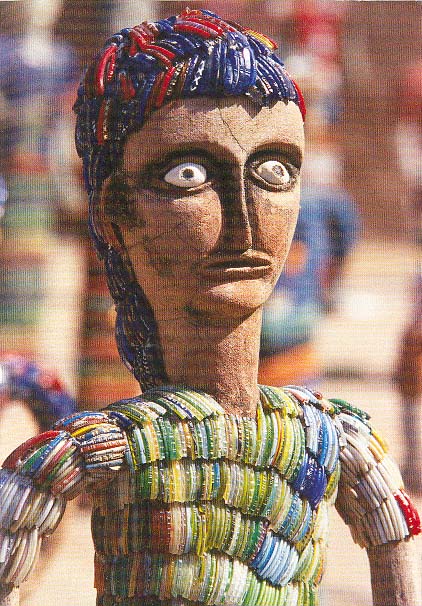 Fantasy world - Chandigarh India
Other examples of Art Brut:
Murals of Orgosolo, Sardinia